Comfortable Living in Saint Charles Means Hiring Local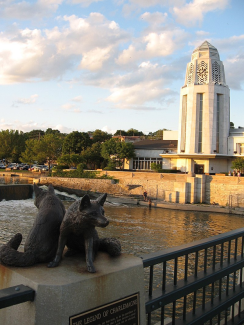 Has your HVAC equipment in Saint Charles home seen better days? Even the best units don't last forever, and upgrading to new equipment can leave you with improved performance and lower utility bills. To have new HVAC equipment installed by an experienced, professional team, turn to Nortek and receive the service you deserve.
When we are finished serving our customers in St. Charles, we like to take the opportunity to stop by some of the local establishments in the area near E. Main St. There are too many good spots to mention. Still, some of our favorites include Smitty's on the Corner and Alter Brewing + Kitchen. If you see us hanging around any of these popular spots in town, be sure to say hello!
As a property owner, you will need HVAC service at least a few times over the years. In fact, you should have annual maintenance performed at the very least, so the next call to an HVAC contractor won't be your last. At Nortek, we aim to build lasting relationships with our customers so they always have a trusted number to call when they need furnace, boiler, or AC service.
Heating Service in Saint Charles
The winters here in Saint Charles can feel long enough even when you have a properly working furnace. If the heating system serving your home isn't quite up to the challenge, you'll find yourself bundling up and reaching for an extra blanket for what seems months on end. Leave that lifestyle behind by taking the time to call Nortek now to learn about the various furnace services we have to offer.
The best thing you can do for your heating in Saint Charles may be to install a new furnace that will properly heat the whole house without consuming any more energy than is necessary. Of course, we can easily handle that kind of installation project or perform maintenance and repair on the furnace you already have in your home.
Cooling Contractors Saint Charles Can Trust
It's hard to overestimate the value of good air conditioning during the summer months in Illinois. The ability to flip on the A/C and quickly bring your home to a comfortable temperature is a luxury without which you just don't want to live. If you don't yet have an air conditioner or have one that isn't getting the job done, lean on Nortek to achieve the summer comfort you desire. Our Saint Charles cooling services are second to none.
Modern air conditioning units are incredibly powerful and efficient when compared to the models of years gone by. A new air conditioner in Saint Charles will use less energy while getting better results, so it's worth considering the possibility of upgrading this season. If it's not quite the right time for an upgrade, bring us in to service your current system to ensure it is living up to its potential.
Air Quality
No one should have to breathe dirty air in their home. Once inside, you should have the peace of mind that comes from knowing your air is clean and healthy for you and your family. If you suspect that your air isn't as clean as it should be, take a moment today to contact Nortek to learn more about how we can help. We're an Aprilaire Indoor Air Quality Specialist and highly qualified to uncover whatever aggravates your asthma or may underlie other respiratory symptoms.
So, what can be done to improve the air quality in a building? There are many options, and the right solution depends on the situation at hand. Our experienced team will assess the current problems and present suitable options like air purifiers, high-efficiency filters, UV lights, or other types of equipment.
Maintenance Plan
Do you have a maintenance plan in place for your HVAC system? If not, contact Nortek today to get started and ask about our Preventative Maintenance Agreement. Not only does this plan offer you annual 22-Point Certified Cleaning, Tune-Up and Inspection for your furnace and air conditioner, but it does so at a discount compared to buying those services separately. Invest in the future of your system by seeing your system's maintenance is taken care of taking care of—and right away if it's been neglected.
You'll enjoy the difference a plan like this makes to the performance and efficiency of your home's boiler, heat pump, or air conditioner.
Join our HVAC maintenance program in Saint Charles and reap all the benefits.
Why Choose Nortek?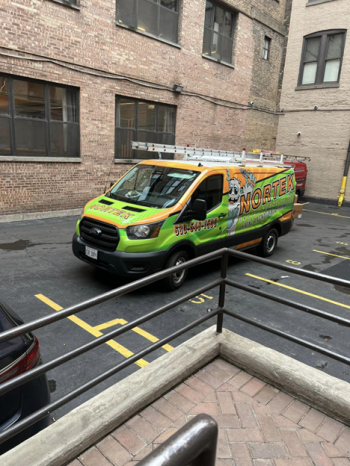 It's not easy to find a good Saint Charles HVAC contractor—that is until you give Nortek a try. With us, you'll receive reliable service, fair pricing, and peace of mind from knowing a business has your best interests. For HVAC projects, large or small, Nortek is a name you can trust.
Are you tired of dealing with large, national companies that don't seem to see you as anything more than just a number? Give us a call for a breath of fresh air. We are based in Naperville and are a family-owned and operated business. You'll be treated like a friend and neighbor when you work with us because that's exactly how we see you. It's been our pleasure to get to know so many new people in this area through our services, and we hope to continue that growth for years to come.
Don't wait any longer to put your HVAC troubles to rest. Whatever your needs may be, trust the Nortek team to address them promptly and professionally. Thank you for stopping by, and please call (630) 548-1500 to schedule furnace repair in Saint Charles.