MORE WAYS TO KEEP YOUR FAMILY SAFE THIS YEAR
With new COVID-19 information becoming available daily, it's more important than ever to keep your home's air healthy!
Nu-Calgon's iWave-R Air Purifier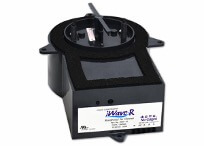 When it comes to an entry level air purifier, the Nu-Calgon's iWave-R is a great starting point. Using a bi-polar ionization process and installed in your ductwork, the iWave-R is actively uses positive and negative ions to purify the supplied air. The iWave-R kills mold, viruses and bacteria that is in your home's air without any ozone. A nice feature regarding the iWave-R is that it does not require any maintenance, and Nu-Calgon offers a 3 year parts warranty on the unit as well!
Aprilaire Media Filters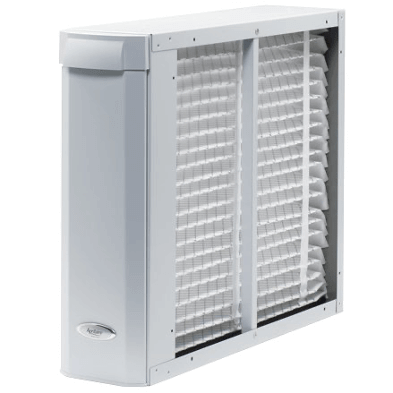 Every furnace should have some form of a furnace filter, but have you ever considered installing a media as your furnace's way of filtering out the air? Aprilaire Medias & Filters are a fantastic way of filtering and removing larger particles. Media filters have MERV ratings that start at 11, filtering out larger items like dust and pollen, and go all the way up to MERV 16 where they can filter out airborne viruses and other contaminants. Media filters typically only need to be replaced once annually, though occasionally more in some circumstances).
Sanuvox R Max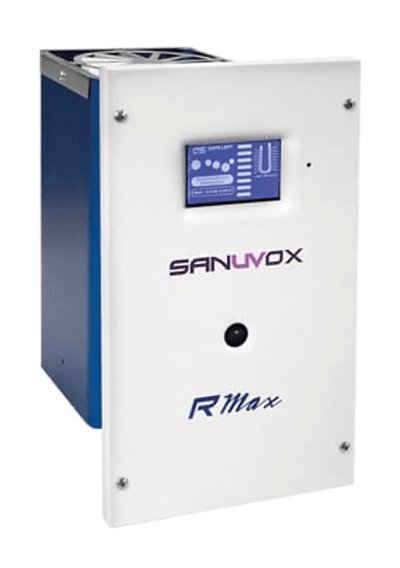 When it comes to UV Light Disinfection Systems, you really can't do better than Sanuvox. The Sanuvox R Max Air Purification and Odor Removal System is a fantastic addition to your home's indoor air quality system! The Sanuvox R Max is installed directly into your ductwork and, with its high-intensity UVC/UVV "J" Lamp, helps eliminate airborne allergens and viruses. It also helps alleviate flu and allergy symptoms, as well as helps control asthma. The R Max eliminates odor as well. The R Max comes with a 3-year lamp and ballast warranty.
Sanuvox S300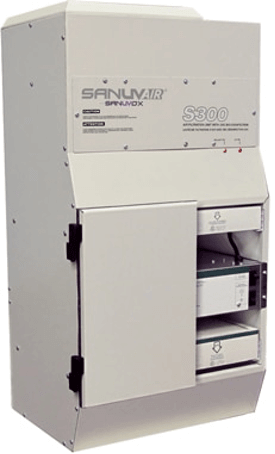 The Sanuvox S300 performs a 4-step process ensuring that spaces with the worst of smells are treated appropriately. The S300 eliminates odors, bacteria, viruses and mold, with the very last step in its process being HEPA filtration of particles larger than 0.3 microns at a 97.3% success rate! This heavy-duty unit can be installed in both residential and commercial locations, with Nortek Environmental, Inc. previously installing it in locations such as dental offices and tattoo parlors!
As always, we are here to assist with any questions or concerns you may have regarding your Indoor Air Quality. Please, never hesitate to give us a call at: (630) 548-1500 so a Nortek Environmental, Inc. team member can assist you! Stay safe and stay healthy!