Local HVAC Expertise in Plainfield Is Just a Phone Call Away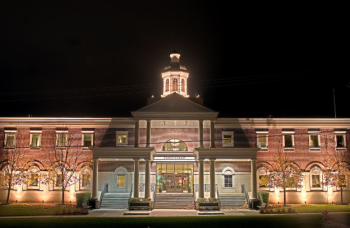 Have you been spending hours—or even days—looking for the right Plainfield HVAC contractor for your home or business? Now that you have come across Nortek let's put that search to rest. Based in Naperville, we proudly provide customers in Plainfield and the surrounding towns with a range of services, fair prices, and friendly smiles.
We have been fortunate enough to build up a base of customers in the Plainfield area, and making trips to this part of Chicagoland is always enjoyable. Beyond the professional HVAC services we deliver to our customers, we also like stopping by some of the popular spots in Plainfield, like Doggie Diner, for a bite to eat or Kensington Park to take a break and get outside.
With each new job we take on, it's our aim to create a lasting relationship by delivering unbeatable results. We know you have more to do in your life than simply manage HVAC projects, so we take the lead by helping you understand what needs to be done and why. With our team on the job, you can be sure the project will be completed quickly and correctly.
Heating Service in Plainfield
As the years go by in your home, you might start to notice that your furnace is no longer working as well as it once did.
Soon enough, the winters here in Plainfield will become unbearable, and you'll be forced to find a solution. Don't let it get to that point. If your house has been colder than you would prefer in recent winters, contact Nortek today to solve the problem. Our Plainfield heating contractors are always here to lend a hand.
You may need a tune-up of your furnace or boiler to get it back to proper working order. Or, in an older home with an aging furnace, replacing that unit might be the best way to go. Put your trust in the Nortek team to evaluate your situation and recommend the right path to get you back to comfortable temperatures for a reasonable price—call (630) 548-1500 to schedule heating service in Plainfield.
Solutions for Every Kind of AC Problem
Sitting in a hot, sticky home is nobody's idea of a good time. While we have plenty of beautiful days throughout the year in Illinois, we also deal with our share of heat—which is why a quality air conditioning system is so important. Call Nortek today to discuss adding A/C to your home so you can start enjoying the summer instead of counting the days until the cooler weather arrives.
Of course, if you already have an air conditioner in Plainfield, you might need maintenance or repair to ensure it is up to the challenge of cooling your home all summer. Nortek is up to that challenge as well, and we'll work closely with you to ensure you understand your options and can make the right choice for your needs.
Air Quality
Have you noticed subtle health symptoms like persistent congestion or an ongoing cough? While those issues can arise for many reasons, one potential problem is the air quality in your home or business. Working with Nortek is an excellent way to address indoor air quality to ensure you breathe the cleanest, healthiest air possible.
As an Aprilaire Indoor Air Quality Specialist, we have the tools and training needed to address air quality issues confidently. While the proper fix for your air quality issues is yet to be determined, some options include installing a dehumidifier, air purifier, high-efficiency filter, or air exchanger. Contact us at (630) 548-1500 to learn more about our air quality services in Plainfield.
Maintenance Plan
There is no better step you can take for the life of your HVAC system than having annual maintenance performed. It ensures your furnace in Plainfield not only performs more efficiently but also resists mid-season breakdowns.
To save money on that maintenance and ensure it happens year after year, sign up today for our Preventative Maintenance Agreement. This plan includes a 22-Point Certified Cleaning, Tune-Up, and Inspection for your air conditioner and furnace. Get in touch today to learn more.
Join our HVAC maintenance program in Plainfield and reap all the benefits.
Why Choose Nortek?
We know it can be tricky to pick the right Plainfield HVAC company from the crowd of options in Chicagoland. To stand out from the pack, Nortek places an emphasis on not only doing the work right the first time but also bringing a friendly attitude to the service we deliver and transparency to our pricing. There are no unwanted surprises when you work with us—just the results you expect.
In a place like Plainfield, with its strong sense of community, working with a business with deep roots in the area makes sense. We are family-owned and operated, as well as woman-owned, and are based in nearby Naperville. It's our honor to serve the residents and businesses of neighboring communities like Plainfield, and we repay the trust you place in us by delivering the best possible work on each and every job.
With decades of combined experience in this industry and a commitment to always going above and beyond for our customers, Nortek is the easy choice for HVAC in Plainfield and beyond. It all starts by giving us a call, so we hope to hear from you soon!