Naperville's Source for Dependable HVAC Service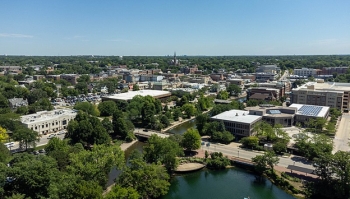 Nortek Environmental, Inc. aims to provide high-quality HVAC services to the people of Naperville and the surrounding communities. Whether it is the installation of a new heating or air conditioning unit, the maintenance and repair of an existing system, or equipment to address air quality issues, Nortek is always up to the challenge.
Far from a cold and distant corporation from a far-off land, we are a local woman-owned business that is an active part of the community. We love spending time getting out and about in this area, including stops at Freedom Brothers Pizzeria & Alehouse for a meal and taking a break at Pioneer Park to enjoy the DuPage River.
At Nortek, we aim to establish lasting relationships with all the customers we are fortunate to serve. Not only are we happy to visit residential and light-commercial locations in Naperville, but we also service many other cities in Chicagoland.
Call (630) 548-1500 to schedule furnace repair in Naperville
Heating Service in Naperville
The need for a well-functioning furnace in Naperville is undeniable. With the chilly winters we often experience in this part of Illinois, you must ensure your boiler or heater works well before the cold months arrive. We offer a range of services for your heating system, all aimed at affordably providing you with the heating capacity you need to stay comfortable from the fall on through to the spring.
If it has been years since you've had a new furnace, boiler, or heat pump installed, it might be time to think about upgrading to a new system. Modern furnaces offer improved performance and efficiency over older equipment, and they are far less likely to break down when you need them most. Not sure what unit to pick? Call Naperville's go-to heating company–Nortek Environmental, Inc..
Of course, if you want to get a few more years out of your existing furnace, you can turn to Nortek for Naperville heating maintenance. This will make your unit more efficient and help extend its operational years. If your system has stopped running and you need to get it working again, call us to schedule furnace, heat pump, or boiler repair in Naperville.
Naperville's Trusted Source for AC Repair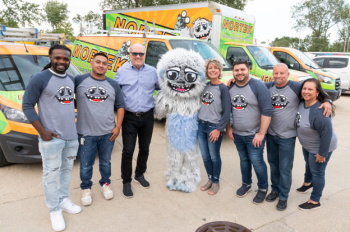 Summers in Naperville bring a powerful heat that makes air conditioning a necessity. A reliable air conditioner makes Illinois summers more enjoyable, even as temperatures approach triple digits. And Nortek is ready to install an AC system that is perfectly suited for your home. With the right-sized air conditioner, you can keep your utility bills under control while getting the performance you need to keep the indoor spaces comfortable.
Even if a new air conditioner in Naperville isn't needed at the moment, we can still help you get the cool air you need through repairs and maintenance work. Thanks to fair pricing and many years of experience in this industry, the value you get from Nortek on an AC project will be second to none.
Air Quality Experts in Naperville
How clean is the air inside your home in Naperville? Before you answer that, stop to think about what measures you have in place to keep the air clean. If you aren't actively cleaning the air through one means or another, you can be sure that it's dirtier than you imagine–and it could be taking a toll on your health. Air pollution is often cited as one of the US's biggest risks to indoor health.
Better air can greatly improve the lifestyle of anyone with asthma or respiratory issues in your home. With fewer contaminants to worry about, everyone can breathe easier. But you need an expert you can trust with tasks like these. Someone who is certified to provide air pollution solutions in Naperville—a local HVAC company like ours.
Nortek is an Aprilaire Indoor Air Quality Specialist and has a variety of means available to us to improve the air you breathe. Some of our services include installing high-efficiency filters, dehumidifiers, air purifiers, germicidal UV lights, and more.
HVAC Maintenance in Naperville is Worth the Investment
Ongoing maintenance is key to getting the best possible performance out of your boiler, furnace, or air conditioner in Naperville.
To stay on track with maintenance and save money, join our Preventative Maintenance Agreement. With this plan in place, you'll receive an annual 22-Point Certified Cleaning, Tune-Up, and Inspection for your air conditioner and furnace. On the plan, you'll save money over booking those services individually and gain the peace of mind that comes with keeping your system maintained.
Join our HVAC maintenance program in Naperville and reap all the benefits.
Choose Nortek for Furnace Service in Naperville
When hiring an HVAC contractor in Naperville, you can choose many different qualified options. So, why work with Nortek? It starts with our dedication to service. We don't want just to come in once and solve a problem or install a system—we want to be your trusted HVAC business for all comfort needs. The personal touch we offer and the reliable service you can expect from everyone on our team are what sets us apart.
We are proud to be a woman-owned, family-owned and local business. If, as we do, you take pride in the place you live and the people you call your friends and neighbors, working with Nortek will serve to support a business that is deeply invested in the community. After the first time you use us, we are sure you will be confident that you have found the right HVAC contractor in Naperville for all future projects.
As a reliable HVAC contractor and an active participant in the Naperville community, you'll love your experience working with Nortek. Take a moment today to reach out and speak with a member of our team. We can't wait to serve you!