Looking for HVAC Service in Aurora?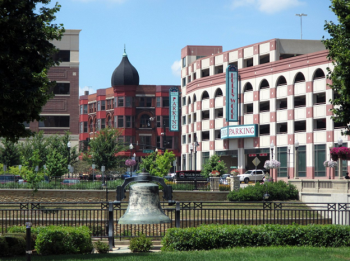 The only thing worse than a cold house in the middle of winter is a hot one in the middle of the summer. Either way, you deserve to be comfortable spending time with family in your Aurora home, and Nortek can make that happen. We offer timely repairs for existing HVAC equipment and can install new units that will give you better results than ever before.
With the beautiful Fox River running through town, we always enjoy visiting Aurora. Endiro Coffee is one of our favorite stops when in town, and when we have time, getting out on the Fox River Trail is always a treat. Not only do we offer our services to the many residents of Aurora, but we are also available for light-commercial HVAC projects.
When you choose Nortek over the competition, you will notice our dedication to great service. We'll get the job done right the first time, of course, but we go a step beyond to ensure you enjoy outstanding service along the way. And, given our competitive and transparent pricing, the overall package we provide to Aurora simply can't be beaten.
Boiler and Furnace Service in Aurora
Have you been suffering through Aurora's winters with a furnace that can't quite get the job done? That's common for people living in older homes, as the system they use has declined over the years and can't deliver the warmth it once did. Or, after years of service, its parts have started to wear down and created a need for Aurora furnace or boiler repair.
Quit stocking up on coats and blankets for the winter and instead turn to Nortek to solve this problem. We can install a new, efficient furnace to deliver the performance you have been missing or offer repair and maintenance work to your current furnace to bring it closer to its former glory. To figure out which path is the right option for your situation, give (630) 548-1500 a call.
Aurora AC Repair and Replacement
Without good air conditioning in your Aurora home, everything becomes uncomfortable. From May on through to September, hot temperatures are the norm around here, and only good A/C will allow you to comfortably enjoy your time at home with family and friends. Getting AC installed and keeping it running optimally requires the help of a professional Aurora AC contractor.
Like with your furnace, the best option for improving air conditioning performance will often but not always be installing a new AC unit. The expert guidance of the Nortek team will help you understand if a new unit is necessary and, if not, what kinds of repairs should be performed to help your current air conditioner be more effective.
Air Quality Solutions in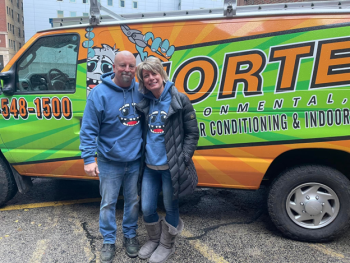 Indoor air quality in Aurora is something that can take a toll on your health without you even noticing that something is wrong. Poor air quality in your house might not be noticeable at first, but if you are experiencing some health issues associated with dirty air, it's time to look at whether the air in your home is the problem.
You'll need a qualified partner for that, and Nortek is ready for the job. We take pride in our air quality services and are an Aprilaire Indoor Air Quality Specialist. As part of that designation, we receive ongoing training to ensure we are up-to-date on everything involving indoor air quality. From humidifiers and UV lights to air purifiers and more, we can recommend the right solutions to solve your air quality problems.
Stay Comfortable with the Help of Our Maintenance Program
Modern HVAC equipment performs impressively well, but all machines need maintenance to stay at their best.
At Nortek, we make maintenance easy through our Certified Cleaning, Tune-Up, and Inspection services. Register for the Preventative Maintenance Agreement that we offer to save money on your maintenance and benefit from reminders so you don't forget to have this critical service performed on your furnace and air conditioner annually.
Join our HVAC maintenance program in Aurora and reap all the benefits.
Why Nortek Is a Cut Above the Rest
Don't stress over selecting your next HVAC contractor in Aurora when you can simply contact Nortek and get started immediately. The overall package of what you receive when working with Nortek allows us to stand out from the competition in the area. We offer fair and transparent pricing, a range of HVAC and air quality services, and a focus on developing long-term relationships with those we serve.
A call to Nortek will also be a vote of support for a woman- and family-owned and operated business. We are proud to be a part of this community and aim to give back at every opportunity. Founded in 2021, Nortek is made up of industry professionals who have been working in this field for years and have decades of combined experience.
Ready to get started? The Nortek team is always happy to provide free estimates and answer any questions you may have. Take a moment to give us a call today to schedule Aurora furnace service.