Upgrade your heating and cooling system in the Naperville, IL area and receive a rebate from your utility company!
Learn more about Nicor and ComEd Rebates.
Both ComEd and Nicor have released their 2019 Rebate Program details for customers in the greater Chicago area. Here's how you can save even more money with your new energy efficient system.
ComEd Rebates
ComEd is offering rebates between $300 and $600 for the installation of a new air conditioner. In order to qualify, the installed air conditioner must be rated at a minimum of 15 SEER. It must also be installed by an approved ComEd Service Provider.
If you are looking to add a Smart Thermostat to your home, ComEd is offering a $100 rebate on new ENERGY STAR® certified smart thermostats. Please note that, in order to qualify, ComEd has stated: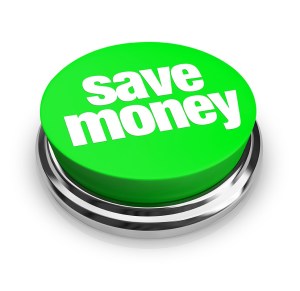 "Smart thermostat must be installed with a continuous and dedicated 24-volt power source supply. The new smart thermostat may not be installed using power-cycling of the heating and cooling system for this power. Customers and Service Providers are required to use the "common" wire (also known as a C-wire or fifth wire) either directly or via a 4-t0-5-wire converter, for this power source. Two-wire systems may require an additional adapter to provide the required power source to the smart thermostat."
To install your new smart thermostat under rebate-eligible guidelines, have an approved Naperville HVAC service provider perform the installation.
In addition to the installation of a new air conditioner and smart thermostat, ComEd also offers a rebate on select new furnaces. When installing a new furnace with a qualifying ECM motor, customers can qualify for a $50 rebate.
For complete details regarding the ComEd Rebates, review their Heating & Cooling Rebate Eligibility Catalog.
Nicor Rebates
The Nicor Rebate program offers rebates to customers who install a 95% efficiency or higher furnace. The rebate amount ranges from$150 to $175.
To participate in the rebate program:
Have a professional contractor install the equipment (unless noted otherwise).
Install the equipment between January 1 and December 31, 2019.
Apply for the rebate within 90 days of installation or before January 31, 2020, whichever comes first.
For complete details regarding the Nicor Rebate program, visit the Rebates Page on the Nicor Gas website.
Take Advantage of Your Available Rebates
Looking for an approved Naperville, IL area HVAC contractor to manage your installation? Look no further! Nortek Environmental, Inc., Inc. is a qualified ComED and Nicor contractor. In addition, we offer free in-home estimates and energy analyses for customers interested in replacing their furnace and/or air conditioner.
We are happy to discuss with you what options are available to qualify for each utility company's respective rebate program.
Nortek Environmental, Inc. also offers Smart Thermostat installation services. We can install thermostats you provide, or provide the thermostats ourselves.
Please contact our office today at (630) 548-1500 if you have any questions or would like to set-up your free in-home estimate appointment!
Customers are responsible for verifying their home's eligibility for each utility company rebate program. We recommend that customers contact their respective utility companies to verify qualification.
See what people are saying about Nortek Environmental, Inc..